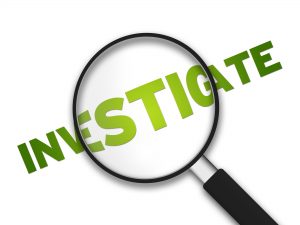 The COVID-19 pandemic and the resulting restrictions on all types of business is diminishing in severity. Texas businesses are opening again with some distancing and other restrictions in place. Houston Texas private investigator Rob Kimmons at Kimmons Investigations is seeing business almost back to a more normal level.
Houston Private Investigator Corporate Investigative Services
Based in Houston with branches around Texas, Kimmons Investigations is a high profile Texas private investigator resource for corporations and small business. Trademark and Copyright infringement investigation is one service that protects businesses from theft of intellectual property.
Especially with larger businesses with many employees and inventory, internal theft is a Houston private investigator service provide to help businesses to cut their losses from internal theft. Investigators are highly trained in surveillance and investigative techniques to uncover theft.
This Texas private investigator services provider company and individual profiling and due diligence services that help companies in purchases and mergers, as well as intelligent selection of employment applicants.
Texas Private Investigator High Tech Services
Kimmons Investigations provides technological investigative services for today's highly technical and online world of business. Their Houston private investigators are highly trained in computer forensics, spyware and trackers, countermeasures and debugging, as well as cellular phone forensics.
Too many companies discover their vulnerabilities in these areas only after they've had an incident or had their systems compromised. Kimmons Investigations constantly trains their investigators in the latest investigative techniques and they work with state of the art equipment.
If your business would benefit from state of the art tracking of vehicle locations, speeds, and other daily activities, Kimmons Investigations has you covered. In the area of the Houston Ship Channel, marine surveillance is another specialty of their Texas private investigators.
Personal Protective Services
KIS offers personal protection to individuals, dignitaries, company executives, law firm clients etc. KIS maintains a pool of experience Personal Protection Officers, licensed through the State of Texas/DPS. Most of our PPO's are former police officers.
Whether it's a divorce situation or discovery of business or personal assets for litigation, Kimmons Investigations has the trained investigators and resources to locate assets around the world, often when they've been deliberately and carefully hidden.
If you're in need of a Houston Texas private investigator, or elsewhere in the state of Texas, call Kimmons Investigations for the best trained and equipped investigators in the state.